BEHRINGULIZER 2000 MOD KIT: £35
This is a DIY kit for our Behringulizer 2000 mod. You can find full details on the page in the mod archive section HERE, but essentially the mod adds a switchable Virtualizer and Modulizer operating system to any Behringer Virtualizer DSP1000P or Modulizer DSP1200P, so you can use both sets of effects in the single unit. You also get a system reclocking knob that changes the processing speed of the effects over a very wide range.
***READ THIS!***
To pre-empt a torrent of 'will this work with my....' questions, this mod only currently works with the DSP1000P and the DSP1200P. A reclocking mod will work on the DSP1000 non Pro version, but the OS switcher doesn't, so you might as well just use one of our LTC1799 modules for reclocking it.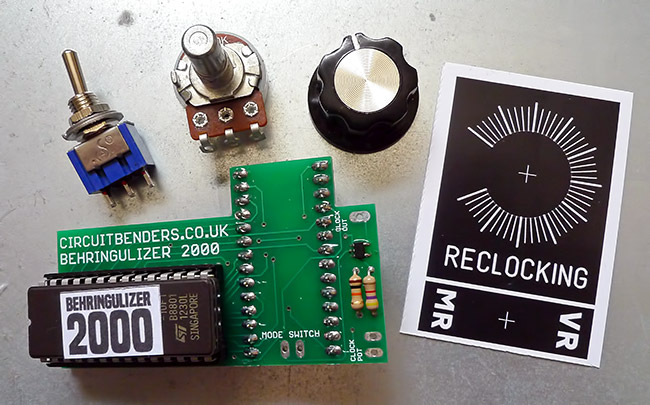 The kit consists of the Behringulizer 2000 PCB with a pre-installed custom dual operating system EPROM and reclocking circuit, an OS switch, a C100K reclocking pot, a knob, and some stickers to label the mods on the front panel. You will have to supply your own wire and there is a small amount of soldering involved, but installation is an easy job and should be suitable for anyone with a little soldering experience
You can download load the installation guide from HERE.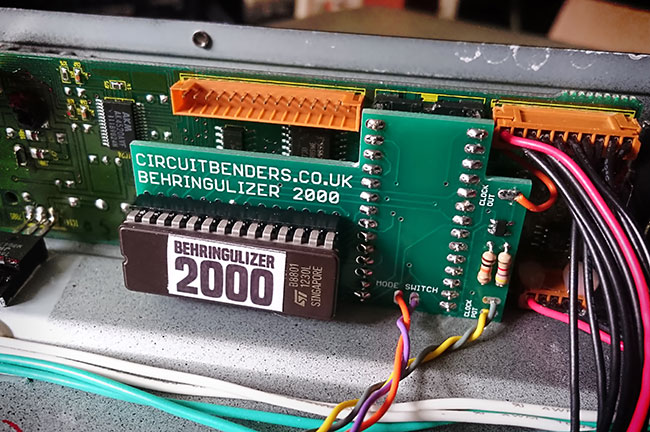 If you want to check out the full list of effects and parameters available on both operating systems, you can download the Virtualizer 1000P manual from HERE, and the Modulizer 1200P manual from HERE.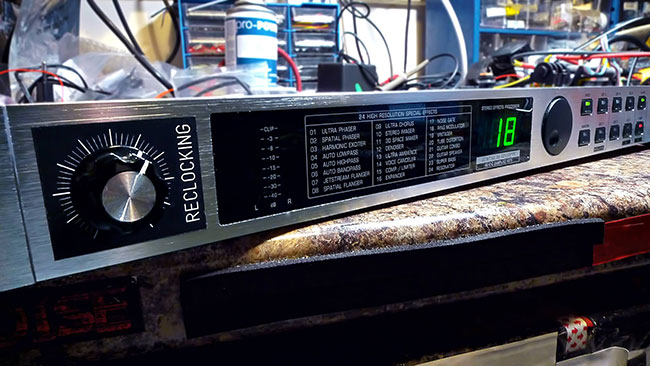 Check out some demos below, including a somewhat disturbing one of the Behringuliuzer 2000 processing a 1980's Irish Catholic guide to sex.
Full details of this mod can be found in the archive section HERE.
If you want to buy a kit click on the Buy Now button below. Payments are processed via Paypal, but you can pay using a credit or debit card without having a Paypal account. If you want to pay using some other method, please get in touch via the CONTACT page.